New Transition Hub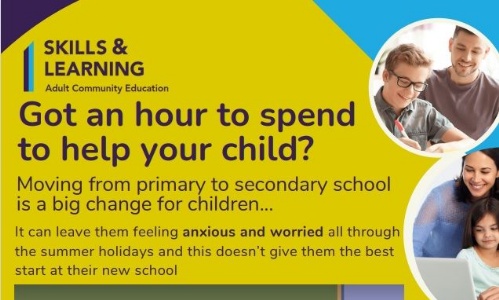 Free Information Hub for Successful School Transitions
We all know that the transition from primary to secondary school can be a challenging time for children and families and so the Family Learning Service has been working in partnership with schools, Education Challenge Leads and parents' groups to develop a Free Information Hub for Successful School Transitions.
The Information Hub will help support parents, carers and grandparents and is full of useful resources including a short video that answers their questions on how they can help their child through the change from primary to secondary school.
The Successful School Transitions Hub is completely Free and once granted access, parents can visit as much as they like.
The Hub will remain live for at least 14 months.